THINK90 - Infi90 Emulator
THINK90 provides an ideal environment for operator training and evaluation of process and control design. THINK90 uses the same configuration as your real Bailey INFI90 system to provide a dynamic simulation of the control system.

Together with THINK-Thermal Hydraulic Integrated Network process simulation environment, THINK90 provides an effective training and development tool.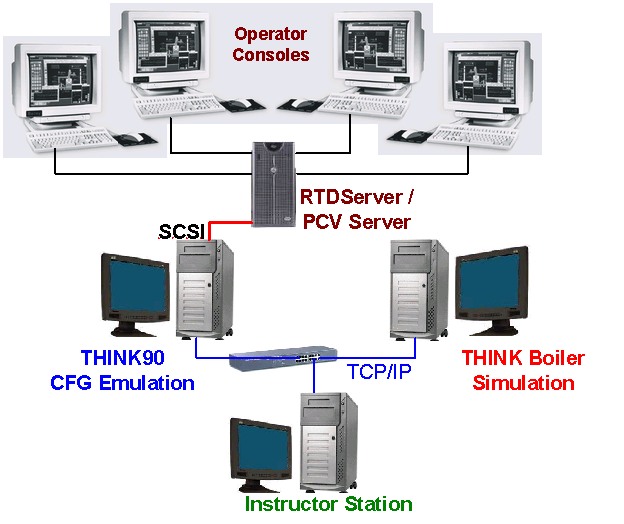 THINK90 supports the full range of advanced control products of the INFI 90 system. The size of the simulation engine is limited by the memory. THINK90 is not to be used in any system controlling a live process. It must be used for software configuration, control design, checkout and developing THINK based training simulator.
This product has being used to setup several SCR training units and power generation station training systems for a major utility company.