POWER GENERATION
MEL has developed simulation solutions for power generation, gas turbine and combined cycle plants at different level of fidelity and pricing, designed to meet the different applications in the power industry. MEL is able to provide the highest performanc to price ratio solution in the industry by combining a new generation of software structure with a proven robust thermal hydraulic engine. Examples of THINK application in power industry include:
DOMINION VIRGINIA POWER Uses THINK Simulator for Chesterfield Unit 6 Control System Checkout and Training
Microfusion Engineering Labs (MEL) provided the Chesterfield Unit 6 Boiler Simulator to Virginia Power for control staging and training. Chesterfield electric generating station Unit 6 is a 700 MW turbo generator first commissioned in 1968. Operating design conditions are 4,387,488 lbs/hr at 2400 psig and 1005degF
Because of using the MEL THiNK based boiler simulator for control checkout and operator training, Virginia Power was able to startup Chesterfield Unit 6 within days after field construction was complete.
Other Power Industry Simulators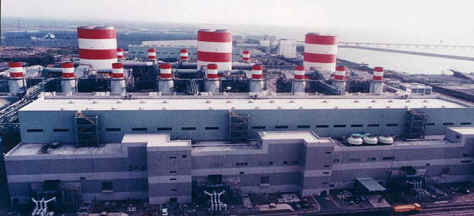 Dominion Virginia Power
Chesterfield Unit 5 Dynamic Simulator

Yorktown Power Station

Kittyhawk Gas Turbine
International Paper
Power Recovery boilers 4 & 5, Franklin Mill

Recovery Boiler and Bubbling Fluidized Bed Boiler, Courtland Mill
Jacksonville Electric Authority
Northside Power Plant Unit 2 CFB Boiler Training Simulator
Taiwan Power Company
Combined cycle 3 to 1 Power generation System Simulation.